Brides For The Cure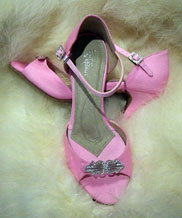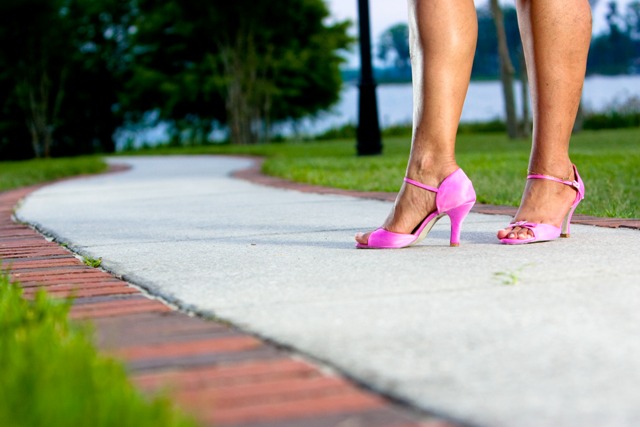 Donation with Purchase
Angela Nuran Shoes are now available for purchase from 27 Miracles Wedding Consulting. Call today to purchase your shoes. For each shoe that is purchased, a donation will be made to Susan G. Komen. See the styles here http://www.angelanuran.com/
Watch a happy Bride with her shoes from early am until late at night. http://27miracles.com/2011/06/28/the-comfort-of-angela-nuran-shoes/
What is Susan G. Komen?
Komen for the Cure's promise is to save lives and end breast cancer forever by empowering people, ensuring quality care for all and energizing science to find the cures.
Watch this video and see how a community comes together for the cure
27 Miracles Christmas Extravaganza in honor of Adriana Yanez
Susan G. Koman to Start Receiving Donated Wedding Gowns for the Cure Through 27 Miracles
By Brides donating their most prized possession, their wedding gown, other brides can purchase them and have the purchase benefit someone in need of receiving treatment for breast cancer.
We have the support of designers, manufacturers, bridal salons and brides to make this all possible. See the video of a bride with cancer and watch as she speaks about the gown that was donated to her by the Bridal Salon as well as the shoes by the designer herself.
Ivonne Receives Gown from Minervas Bridals and Shoes from Angela Nuran

"Tour of Gowns" Comes to Orlando
Adriana Yanez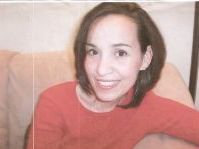 Adriana Yanez of Deltona died on Feb. 20 after a battle with breast cancer. Making Memories Breast Cancer Foundation granted her a wish: to reimburse a friend, who paid $2,000 to fly Yanez's parents from Venezuela to Florida to be with her. Yanez died before the wish was granted.
Orlando Sentinel Article
Beverly Zaldivar slipped into six or seven wedding gowns before she found the "one" at the Brides Against Cancer's nationwide Tour of Gowns in Orlando. She did not plan to spend that much on a dress, but the off-white Lila Couture was a steal at the discounted price of $559. Zaldivar was willing to splurge. After all, she never dreamed of trying on a wedding gown after a battle with breast cancer — one she thought she was going to loss.
"When I was going through chemotherapy, I sat down with my dogs and I told them mom is going." Zaldivar, 55, said.
Zaldivar, who was diagnosed with cancer in 2000, is undergoing reconstruction on her right breast after it was removed. As a survivor, she said it was important she find a dress there for her Aug. 28 wedding in Spring Hill.
The money from the gown sales goes to the Making Memories Breast Cancer Foundation based in Portland, Ore. The nonprofit group grants wishes for men and women battling terminal breast cancer. In the U.S., a woman is diagnosed with breast cancer every three minutes and a woman dies from the disease every 13 minutes, according to the nonprofit.
Many cancer patients ask to go to Orlando's theme parks for one last family vacation, said Elise Enloe, the state coordinator for the Brides Against Breast Cancer. "They spend every last penny on their doctor's appointments and day care [when] they have to go to chemotherapy. There's nothing left for fun vacations," she said.
The nonprofit has granted wishes to more than 60 people, according to their Web site.
Adriana Yanez of Deltona was one of them. A friend, also a single mom, decided to pay $2,000 to fly her parents from Venezuela to Central Florida after her health began to deteriorate rapidly and fund-raising was trickling in. "She really wanted her mom there. … She had no family here," said Rosie Moore, another friend involved in the fund-raising.
But Yanez dreamed of paying back the money. Moore, a volunteer with the Tour of Gowns, connected her to the nonprofit. "It meant the world for her that someone was willing to help," said Moore, a wedding planner from Windermere. Yanez, 44, lost her battle to cancer Feb. 20 before Making Moments could provide her the money. But her wish did not go unheard.
Making Memories plans to drop in the mail a check for her friend on Monday, said spokeswoman Erin Scharf.
The Tour of Gowns kicked off Friday at The University Club at 150 E. Central Blvd. More than 900 dresses were donated by designers, manufactures and stores. They are priced from $99 to $3,000, but most run between $700 and $1,500. Brides-to-be can still shop on Sunday from 10 a.m. to 2 p.m. Enloe expects about 80 to 100 women at the three-day event.
Danielle Damato, 33, drove from Ocala in search of a gown for her upcoming wedding. Like most women at the event, cancer has affected people in Damato's life. Her friend was diagnosed with breast cancer. Her father had skin cancer removed from his head. And her mother, Patricia Damato, is battling lymphoma.
Patricia Damato, of Crystal River, said shopping for the dress with her daughter gives her a chance to look to a brighter future and "not to dwell" on her battle with cancer.
"I want to think of the future — her wedding. … I'd like to see Danielle give me a grandchild," she said.
Zaldivar said the event also encourages the brides-to-be to care for their health. Zaldivar caught the breast cancer in its early stages after a self-examination."Make sure you get your check-ups … depend on yourself," she said.
Eloísa Ruano González can be reached at egonzalez@orlandosentinel.com or 407-650-6673.