Quinceañeros
Click here to read this material in Spanish
Some people who are not of Spanish Heritage may ask, what exactly is a Quinceañero?
It is a Coming Out Party for Latin Girls that are turning 15 years old. The word Quince means 15 and the word años (pronounced anyos) means years.
When your daughter is 2 years away from reaching that big 15, wow what a labor of love it will be to plan one of the most important events in her life!! Hiring a Coordinator to help plan the Quinceañero and implement some of the ideas and planning that is involved will help with the stress that sometimes the parents feel. 27 Miracles has been assisting families to plan Quinceañeros for all the different Hispanic Cultures. There are so many different traditions these days that are out there. Some of our parents do not know all of them and some they have seen at other Quinceañeros and they want to incorporate into their event. What we tell the parents and the Quinceañera is that it is their day for their daughter to shine, so whatever tradition that they want to incorporate is fine. We explain to them what the traditions for their country are and then they interject their wishes for what they want to see.
The process of planning at 27 Miracles incorporates the family tradition, ideas and their overall budget for the event. Our years of being in the industry allow us the experience and the vendor contacts best suited for this special type of event. Being of Hispanic heritage also gives us the ability to understand what having a Quinceañero all is about.
Quinceañero/Sweet 16 Services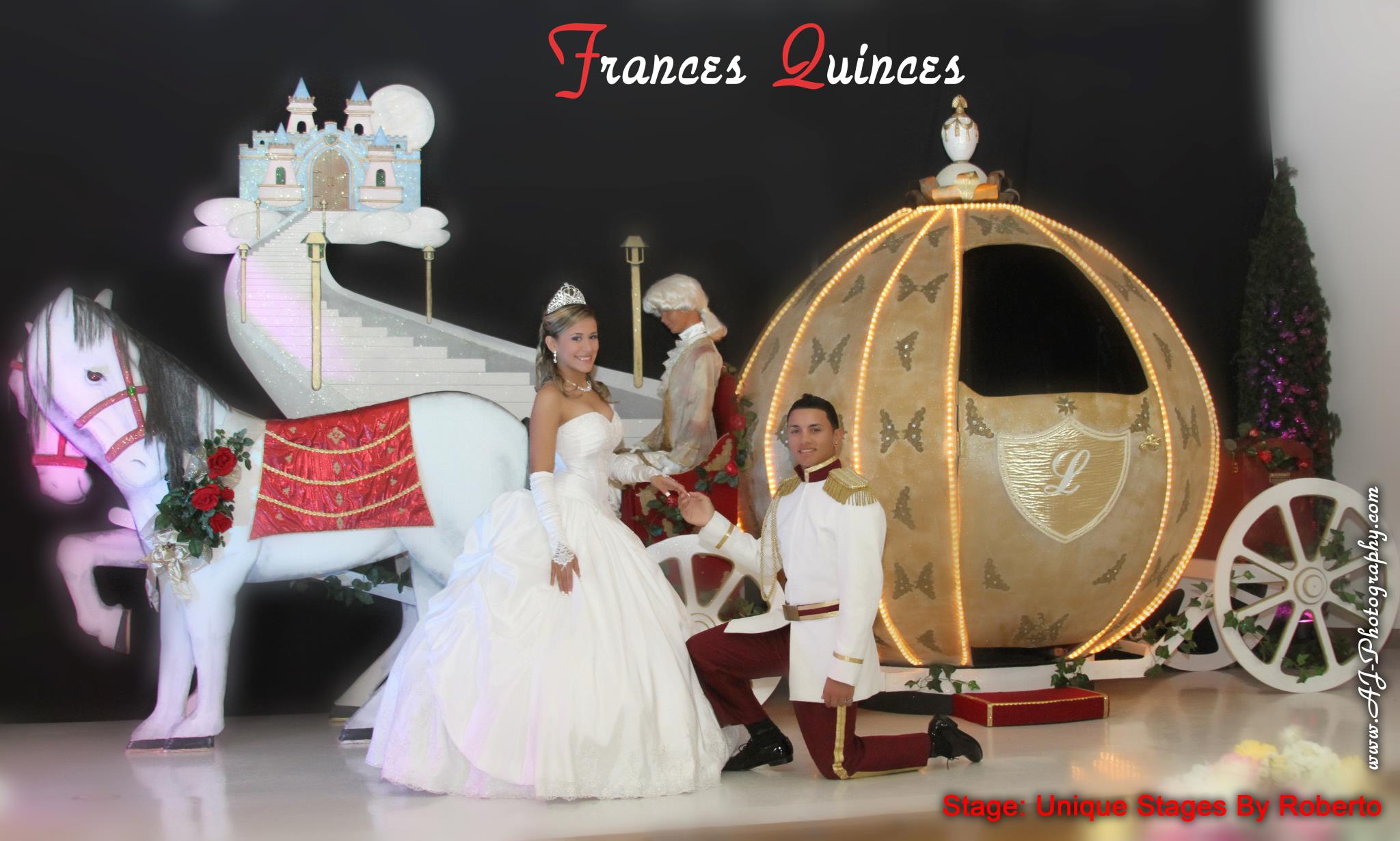 Serendipity (A Full-Service Quinceañero Concierge)
For the quinceañera and her parents who want to take most of the burden off her shoulders and put it into the hands of a quincecañero specialist, we have just the right experience. We can shepherd the entire planning process for you and assist you in any decision-making. Of course, we never lose sight of the fact that this is the quinceañera's special day and that the style and preferences are paramount. We'll be at your side through budget planning, vendor selection and more. We can also coordinate the rehearsal, the and all elements of the reception. Don't worry…we'll make sure nothing is overlooked. The quinceañera will have her own assistant assigned to her on this day for the entire event.
Consultation services
Assist you in creating a design unique to your style and budget
Attend appointments to select a venue for reception and quinceañera's gown shopping
Attend the tasting for food and cake selection
Coordinate appointments at the office to meet several vendors for your selection of service
Assist with choosing save the date cards, invitations, favors, and accessories
Set up appointments and/or attend appointments with vendors and evaluate vendor proposals
Help you understand costs and services timelines
Schedule timeline for vendor payment
Oversee and Attend entire Quinceañero day (preparation, cocktail hour, reception)
Quinceañero day itinerary and schedules to be distributed on the day of the celebration to the vendors
Work with vendors day of to ensure all is running smoothly
Attend to the court
Attend to the parents
Arrange hotel room blocks for the out of town guests
Coordination with Choreographer for Quinceañera and her court
2 Assistants will be assigned in addition to the Quinceañera planner to your Quinceañero( pending the final numbers at the end of your RSVP)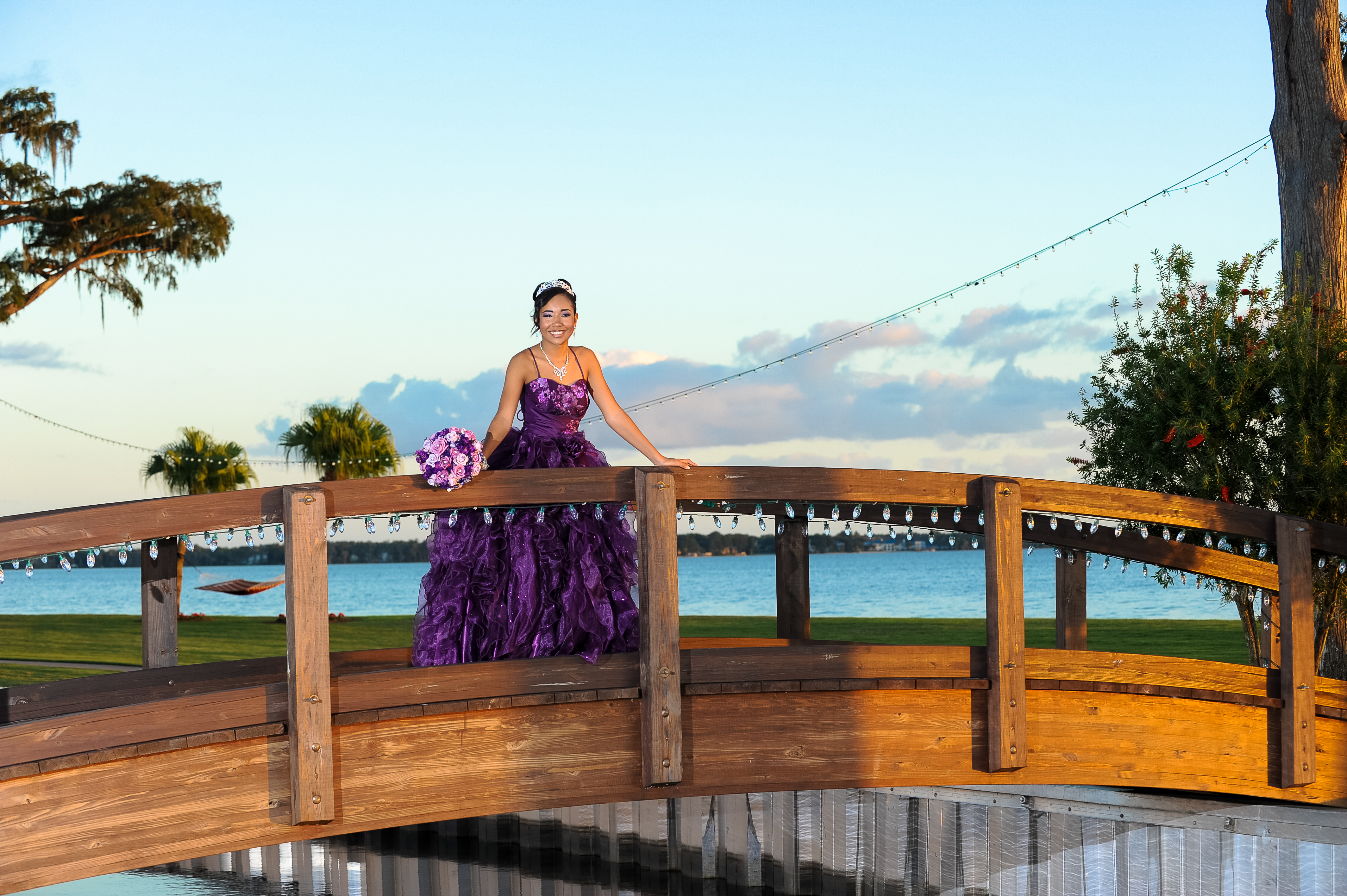 Dove Celebration
(Partial Planning Services/Quinceañera/Sweet 16)
This is the service for the Quinceañera and her family that wants their daughter's special day coordinated after shop[ping for the venue.
Celebrate your special day and create your own dream event, to include a combination of our Quince services or expanding into additional services. We would enjoy the opportunity to make your planning as stress-free as possible. This service takes the stress of planning your event off your shoulders so that you can be a guest at your own event. Our partial planning service includes:
Quince Planning Services
Vendor Searching/Coordination of appointments (floral, photo/video, catering/cake, DJ/Entertainment/Coordination of First Dance, Beauty, Quince gown and more…)
Budget Management
Coordination and Attendance of Rehearsal and Reception
2 Assistants will be assigned in addition to the Quinceañera Planner to your Quinceañero (pending the final numbers at the end of your RSVP)
Return of Small Rental Items (card box/cake stands)
An Angelic Celebration (Rehearsal and Quince Day Planner)
This is the service for the Quinceañera and her parents who have done all the work of planning their day but need a quince coordinator to oversee all the details on the event day. We orchestrate "day of" activities so you can be a guest and not a host on your event day. We can coordinate all the activity you have planned and work behind the scenes to make sure that everything goes smoothly.
2-hour meeting with the Quinceañera and her parents before the Quinceañero to review details
2 hour rehearsal day coordination
8-hour coordination between Quince ceremony/reception
Contact vendors prior to Quinceañero
Quinceañero day itinerary and schedules to be distributed prior to the day of the event to the vendors
Additional Services
These services can be combined with other services as well pending clients individual needs.
Referral Service
For the parents of the quinceañera who simply need recommendations for the most appropriate quince vendors (considering budget and personal tastes), we have extensive recommendations for dress shops, florists, caterers, videographers, photographers, musicians, invitations and more!
Additional Services:
Angela Nuran Shoes for the Quinceañera, Mother of the Quinceañera and the court
Traditional Favors
Invitations