Our Team
Rosie Moore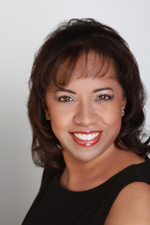 Click here to see how brides/clients interview Rosie:
http://27miracles.wordpress.com/2012/01/21/an-interview-with-rosie-moore-of-27-miracles/
Rosie is a Master Bridal Consultant the highest achievement from the Association of Bridal Consultants. She is one of only 75 in the world and the only bilingual Master Bridal Consultant in Orlando. She takes great pleasure in telling a happy couple's unique story through their wedding ceremony and reception.
Rosie is also a Registered Legal Nurse who has worked for many years in healthcare and the legal field, where her compassion and love of people originated. Rosie has her Bachelor's degree in Nursing. She is a certified travel agent for Cruise Brothers and certified Sandals specialist able to help you with your travels needs. Rosie is bilingual in Spanish and a certified Berlitz translator.
Rosie is the founder of the non profit organization The Gift of Life.
Most recently Rosie wrote a book called, A Story of Faith
After years of planning others' weddings, the day came to plan her special day. Rosie's talent for planning weddings was confirmed by her pitch perfect wedding day when she married her one true love, friend, confidant and business partner Marcus. Rosie has three children, Christopher, Kayla and Kaleb and her dog Daisy!
Contact Rosie Rosie@27miraclesbyrosie.com
Visit me on my Blog!
Proverbs 31:10 " A wife of noble character who can find? She is worth more than rubies."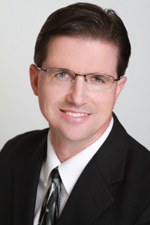 Marcus is a licensed officiant whose experience as a counselor in various settings from direct care to supervisory roles instilled in him a passion for helping others. Marcus has a Bachelor's degree in Psychology. He has worked in the church ministry for many years as the worship leader and adult Bible teacher as well as working with youth in the Youth Challenge Ministry. He is a certified pre-marital counselor.

Marcus believes that each wedding involves dedication to the needs of the bride and groom through people that will listen and act upon those specific requests. If not acting as the officiant, you'll often see Marcus overseeing details on the big day that require immediate attention to detail, as well as supporting the groom and guests.
Find out about officiant services
Marcus is married to Rosie, the love of his life. He has two stepchildren, Christopher and Kayla and son Kaleb.
Contact Marcus Moore Revmarcus@27miraclesbyrosie.com
Visit me on my Blog!
Proverbs 18:22 "He who finds a wife finds what is good and received favor from the Lord."